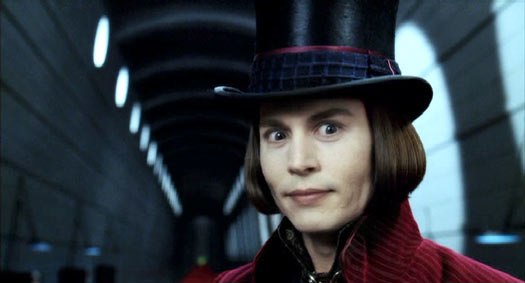 He won't even need a new costume.
In a bit of interesting, yet completely unsurprising casting news, it's now rumored that Johnny Depp is being cast as the Mad Hatter in Tim Burton's live action Alice in Wonderland adaptation. While the casting choice is about as predictable as the sun coming up tomorrow, it should be a fun role for him nonetheless.
I'm actually a bit pumped for Tim's Alice since it's an incredibly fucked up story that a lot could be done with. Just don't turn it into another Chococlate Factory with all it's rainbow goodness. I'd prefer the Sweeney Toddy route so let's shoot for an "R." Also, I'm glad that Helena Bonham Carter isn't Alice, which is pretty unexpected given her relationship with Burton (they're married). Instead Alice is this chick. Huh. I'll bite I guess.
Final Thoughts: Will Ferrell as the March Hare! Just kidding…